Parish Council

SMALL GRANTS AWARD
Scheme:
Following the first Council meeting of 2021, a Small Grants Awards scheme was approved and has now been implemented. With an application deadline of August 31st, it is intended the first Grant payments be in May 2022.

Baydon Parish Council is committed to supporting and strengthening the many community groups and organisations that help to make a positive difference to the residents in the Parish.
The Policy governing the award of any grant is set out below, and an application form is available at the bottom of the page.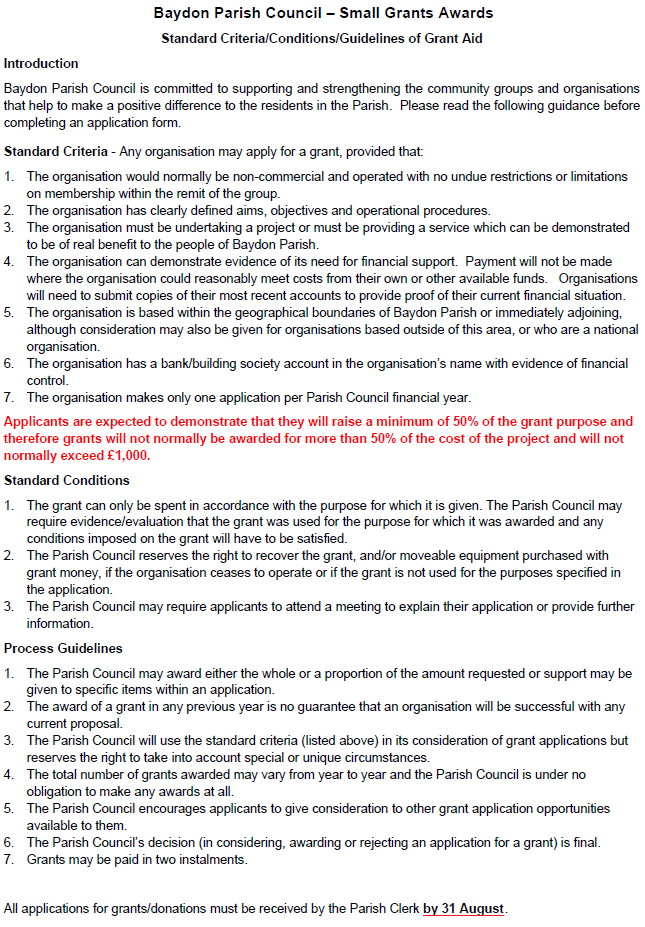 .pdf application form is available here

Get Adobe Reader here