COVID-19 Support Group Network
Baydon Villagers helping each other
Cards were posted through letterboxes by Villagers willing to offer assistance to others in their immediate local area. If you also feel you can help, please contact the Village Coordinator via the Contact Us page, and choose COVID-19 Support Group Network.
Face coverings are now mandatory in enclosed public spaces including shops, supermarkets, indoor shopping centres, transport hubs, banks and post offices. They must also be worn when buying takeaway food and drink, although they can be removed in a seating area. Those who break the rules could face a fines of £200.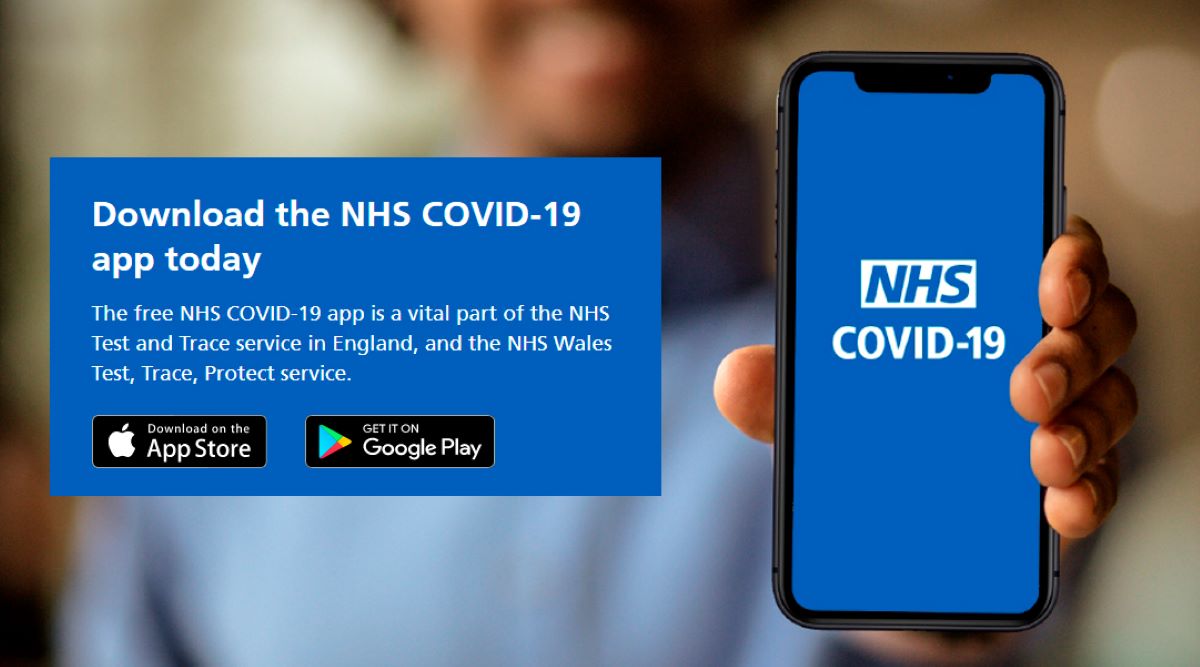 NHS COVID-19 app launched Thursday 24 September. Click image for more information
Ramsbury Surgery
Medication Delivery Service

During the Covid shielding period, Debbie Moxon very kindly setup a medication delivery service between the Baydon Post Office and the Surgery in Ramsbury.
This service has ceased from 1st September.

If any Baydon patient is struggling to get their medication, or would like to sign up for our Online Services to order their repeat medication, please let us know.
We are actively asking patients to sign up to this to prevent people having to come and drop off repeat slips, especially during this Covid period.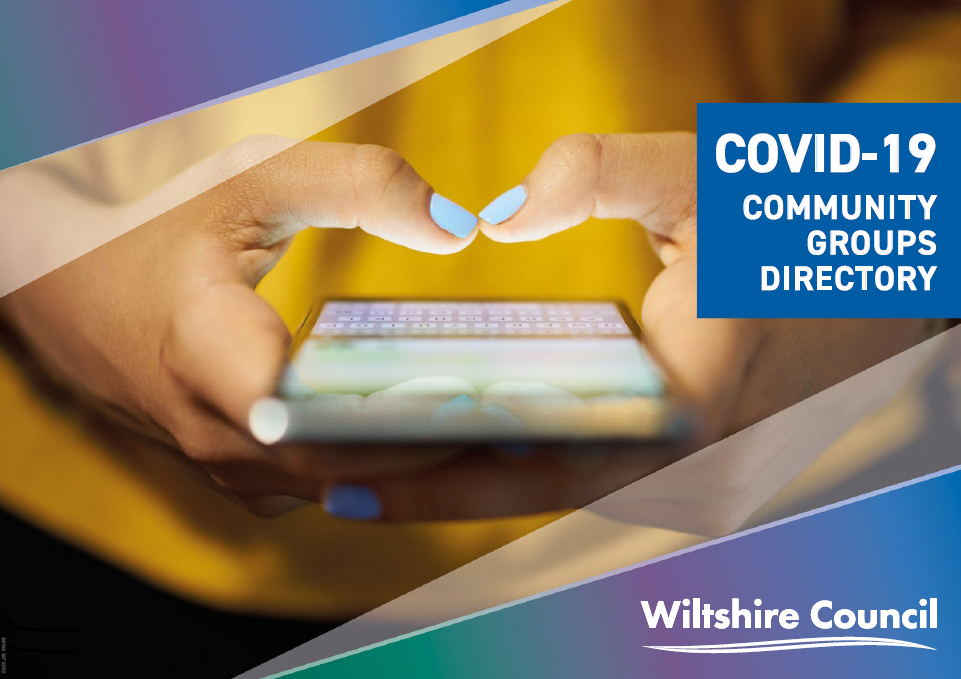 Volunteer groups have been set-up throughout the County and a Directory listing all the names of volunteers, by region is available.

Please click the picture for the Full Directory.





The entry covering BAYDON is shown below.



Please Note:
During the current coronavirus pandemic, the parish council and volunteer groups may use personal data of vulnerable and at risk individuals which has been supplied by them, or by their relatives, to ensure that they are fully supported during the current crisis. The information held will be used for this purpose alone, and will be deleted once the pandemic is at an end.

Individuals contacting the parish council for assistance through this scheme will be considered to have given consent for their data to be used for this purpose."




Please read the LATEST COVID-19 UPDATES from Wiltshire Council, click links to access.

Not to forget our neighbours from across the Motorway,
please see the latest COVID-19 bulletin from West Berkshire Council

Wiltshire Life's July/August unique issue, marks a moment in our history that will be remembered for ever. It records the dedication of people, businesses, charities, service providers and communities across Wiltshire, who continue to show unswerving determination, compassion, care, stoicism, friendship, kindness and love to those around them through the Covid-19 pandemic.

The evocative cover image painted by local artist Elaine Heseltine-Carp of her daughter, one of our NHS key workers.
So many towns and villages, streets and communities have contributed to this issue it is on sale in village shops, newsagents and supermarkets including Waitrose.

We understand that many people are still not venturing too far. So, to make things easier we have made this issue available to order online, to save everyone a special trip to the shops. Here's the link: https://bit.ly/2ALZsd6
Or simply call our Subscriptions Team on: 01722 716997. It is also possible to share via Facebook on your town or village page. Simply click on this link scroll down to the July/August issue post that has the cover image and click 'share'.
Please do continue to send us news and information about activities and events in your parish, village and town.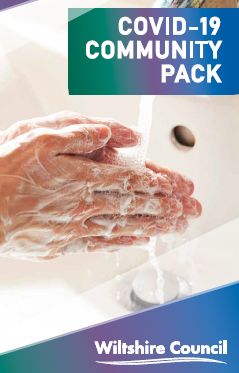 The Community Pack document issued by Wiltshire Council has been updated, to access please click on the picture.


The majority of groups being set-up by volunteers are to ensure their fellow residents, vulnerable neighbours and family have all the support they need following the government's latest advice regarding social distancing and self-isolation.





We created the Community Pack to support you and your community during the ongoing COVID-19 situation. Within it you'll find a list of key contacts, resources and information in one place, which we hope you can share with your community to support each other as much as possible during this time.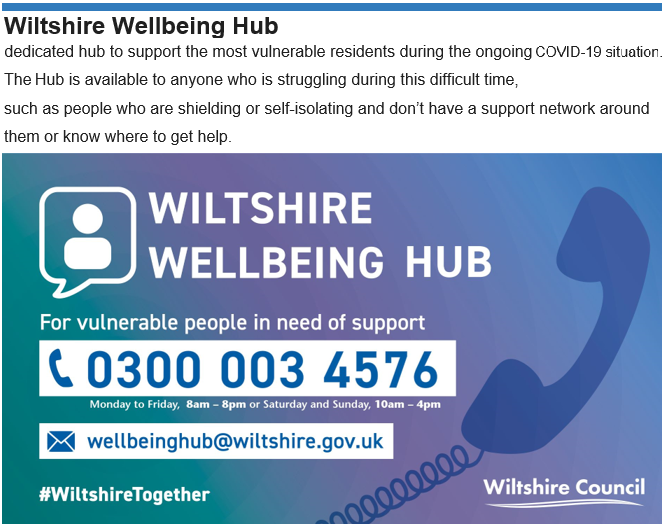 For the latest Coronavirus (COVID-19) information provided by Wiltshire Council,
please click here http://www.wiltshire.gov.uk/public-health-coronavirus


Helping Hands Home Care has been providing excellent home care across the UK since 1989. Now supporting the local communities of Hungerford, Marlborough and surrounding areas we can support you with:
• Personal care
• Medication support
• Dementia care
• Companionship
• Help getting out and about
• Running errands, and much more.
For more information on how we can help, or to book a no obligation meeting, please call Becky and her team on: 01488 505746
or follow the link: https://www.helpinghandshomecare.co.uk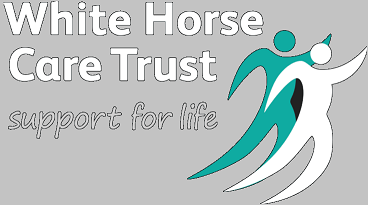 In this current Coronavirus lockdown, we are seeking emergency help from our local communities.
We own two homes in the area that are occupied by adults with additional care and support needs. We have dedicated Support Teams and Nurses that assist the adults in their homes with their daily needs.


We are a registered charity and are finding it difficult to recruit for Staff in the service in these trying times. As a result, we are looking for temporary and permanent help (with options of fortnightly pay available) to help serve the community, and help those sadly out of work. Please contact the White Horse Care Trust directly if you can help.