Baydon Allotment Association
Baydon has an excellent allotment field within easy walking distance of everyone in the village. There are currently 15 plots. The Baydon Allotment Association was formed in November 2007 by the allotment holders at that time with an objective of enhancing gardening skills within the community. Membership is voluntary and open to any member of the village irrespective of whether they have an allotment or not.
Contact Jenny Gribble (Hon Sec BAA) via 01672 540461 for further information
Bikers Club
Baydon Bikers are a motorcycle club that meets the first Wednesday of each month in the Red Lion Pub (6pm summer months / 8pm winter months). We welcome motorcyclists of all ages and with all types of motorcycle. We enjoy ride outs and regular events throughout the year. Contact Mike Mears 07748 701193 or email jfrayling@btinternet.com
Baydon Flyers Bicycle Club

This is an informal cycle club in Baydon. We ride for about 20 to 25 miles every Thursday evening mostly on quieter local roads, with a shorter route if 20 miles is too far for you. After the ride we meet up at the Red Lion Pub for a drink. For further details please contact Rob on 07903 830259
Baydon Link Scheme
Contact any time on 01672 541345. Organised by local people with a team of volunteers offering practical assistance with transport or a problem in the home. There is no charge but the Scheme welcomes donations. Registered Charity No. 1112698. Please click here for more details of the Scheme
Baydon Social Group
The Baydon Social Group (BSG) is a social group formed in 2011 and is open to all. Membership is £12 per year but non-members are welcome to join in the varied organised events, £3 per evening. If you are not a member and would like to come to any of these events please contact Maureen Yeo 540725 or Barbara Furber 540695
Baydon Table Tennis Club
Formed in January 2017, the Baydon Table Tennis Club meets every Friday evening in the BYPA Hall between 7pm to 9pm. The club accommodates all levels of skills and ages. There is no membership fee, a small charge is made on the night to cover Hall charges.
New members are always welcome, just come along on the night or contact:-
Bernie 01672 540461 or Ged 01672 540765
Baydon Toddler Group
Back again A new Baydon Toddler Group has been formed, that started on Monday 25th September 2017 and meets in the BYPA Hall on Manor Lane on Mondays from 9am to 10.45am during term time for children from birth to pre-school and their families. Come along for a coffee and a chat, with toys, crafts, games, songs, etc. Everyone is very welcome.
Click here for further details.
Baydon Youth Club
Baydon Youth Club - please click here for details of a new mobile youth club that visits Baydon BYPA Hall for an evening youth club session on the 3rd Thursday of the month
Baydon Young Peoples Association (BYPA)
BYPA is the organisation that looks after the management of the BYPA Hall. There is currently a need for local volunteers to get involved and help look after the day to day running of this valuable local amenity. There is an online calendar to check availability;

Click here to see the calendar and then e-mail bypabooking@gmail.com if you wish to enquire about making a booking.
The BYPA management can also be contacted via the Contact Us page, using the BYPA option from the drop-down menu, or by sending an e-mail to BYPA@baydon.org
Brownies Pack
Baydon Brownies meet on Wednesday evenings during school term in the BYPA Hall,
6pm until 7.30pm. The meetings are under the guidance of Jayne Dominy and Wendy Appello.
For further information please contact:-
Wendy Appello on 01672 541469 OR Jayne Dominy on 01672 540450
Friends of Baydon School (FOBS)
The Friends of Baydon School are a registered charity formed so that parents, staff, governors and villagers can help support the school (see the School Page). The Friends bring together the community for social and fund raising events which enables the purchase of equipment for use by the children. Parents automatically become Friends when their child starts school and are invited to their regular meetings. Please contact the school on 01672 540554 if you would like to be involved in someway either big or small to help raise funds for our fabulous school. Please click here for further details.
Traffic Calming Working Group (TCWG)
The Baydon Traffic Calming Working Group (TCWG) is looking at all aspects of road safety in the village, consulting with relevant authorities and feeding back to the Parish Council. High on the list is practical solutions to slow traffic down through the village
Since 2015 the Baydon Parish Council has taken on the main role of identifying and implementing traffic calming measures within the village, but members of the TCWG remain on hand to assist the Parish Council when required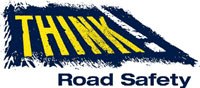 Wagtails Pre/After School Club
The Wagtails after-school club (held at Baydon primary school) provides safe and friendly after-school care, which has been very much welcomed by parents/guardians. The after-school club currently runs Monday to Thursday 3.15pm to 6pm, and Friday 3.15pm to 5pm
Please see the School Page for details of any forthcoming Wagtails organised events, etc
Wagtails have a Breakfast Club in the mornings too. This runs Monday to Thursday 7.45am to 8.45am and allows parents/guardians to drop their children off earlier in the morning before school starts, and the children are provided with breakfast in a safe and friendly environment before being escorted to their individual classes at the beginning of the school day. If you wish to contact Wagtails, please do so via 07826 646631.
Click here to see the full details on the School's website, plus booking forms, etc
Clubs and Groups that have ceased:
Baydon W.I.
Regrettably after 83 years, the Baydon W.I. ceased in December 2010
Baydon Cricket Club
Unfortunately due to lack of support and following the 2014 AGM, the Baydon Cricket Club has ceased to operate. Remaining assets were sold off and the funds ring fenced by the Parish Council for future sports activities within the village.
Pre-School (Little Crickets)
Unfortunately Little Crickets ceased in August 2017
Thursday Club
Regrettably after running for 38 years, the Thursday Club ceased in December 2010.