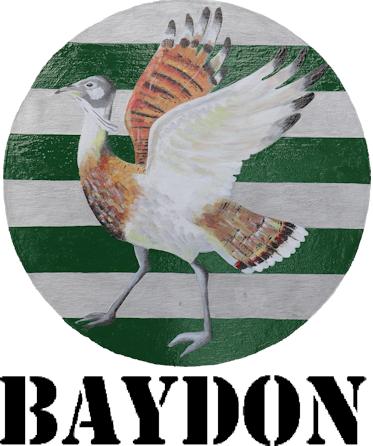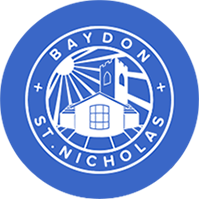 The school uses the Paddock in Finches Lane during the school day for outside learning and play time. Therefore, in line with Government guidance, we ask that the Paddock is not used by children not at school or the community during the school day.
Thank You.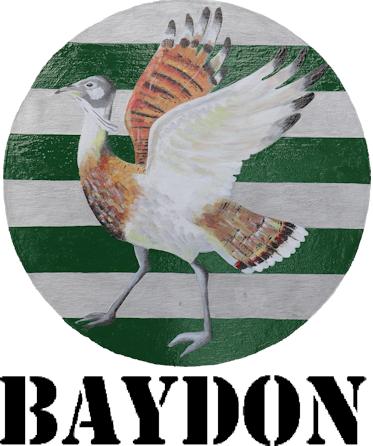 Parish Council
Small Grants Awards scheme:
click here for more details.
Welcome to the Baydon Village Website
The village lies on the ancient Roman Road of Ermin Street; between Newbury in Berkshire and Swindon in Wiltshire. Rising to 760 feet above sea level, Baydon is the second highest village in Wiltshire, comprising some 300 homes, including outlying farms, with a population around 600. Nearby villages include Aldbourne, Lambourn, and Ramsbury; with the famous market town of Marlborough being nine miles to the south.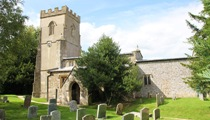 St Nicholas,
is open for private prayer
between 8.30am and 4.30pm
Sundays and Wednesdays

Social distancing and masks still apply.

Do you have experience, skills or confidence in book keeping or accounting? Do you have a little time available to offer to do this for the village church in Baydon?
(You don't even need to live in Baydon!)
For a role description and further information please contact Revd. Beth Hutton
whittonteamrector@gmail.com
or 01672 520235
Local - Road Closure
20th - 27th July
Section of Ermin Street from junction with Platt Lane to the Ramsbury road junction (for Membury industrial area).
See map below for the diversion route whilst the road is closed.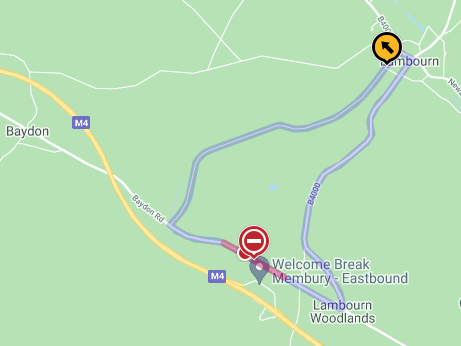 Click picture to expand view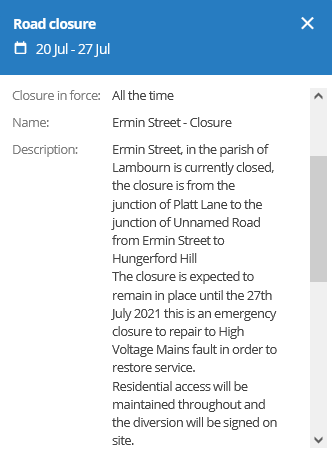 Baydon Breakfast Butties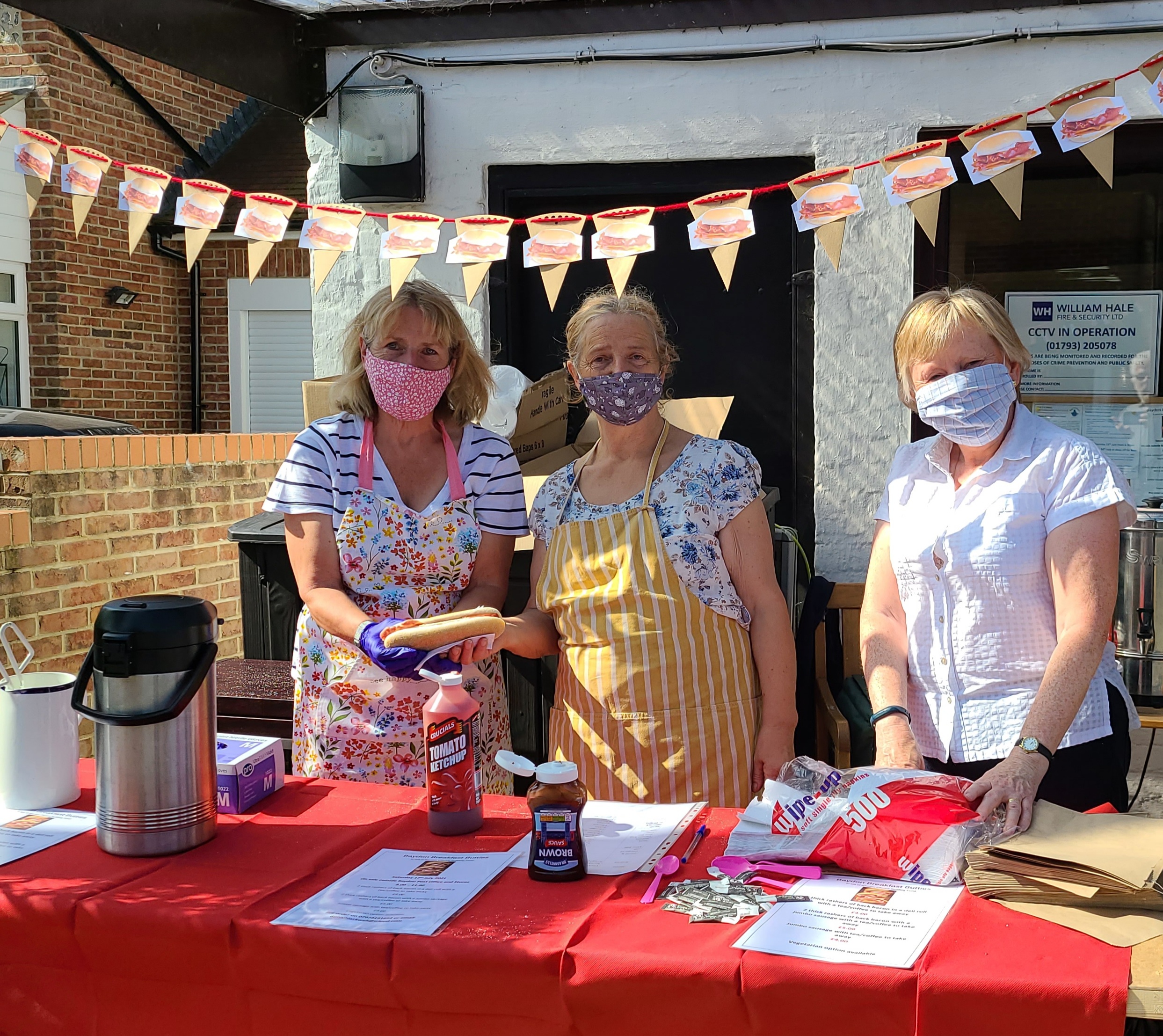 A fabulous £500 was raised for the Church fund on Saturday 17th! Thanks to everyone who supported and especially Debbie and Alan for letting us use their forecourt.
Ramsbury/Wanborough Surgery.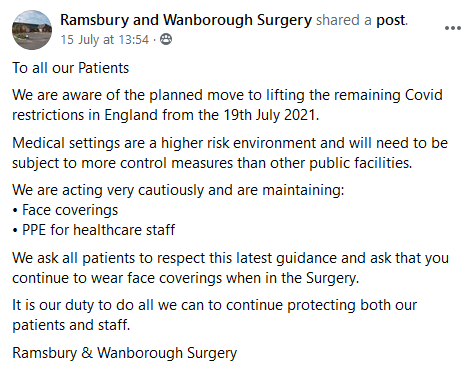 Wiltshire Dog Watch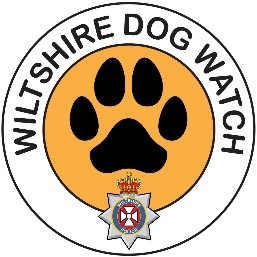 This is a new service from the Wiltshire and Swindon Community Messaging service.


For more details please go to https://www.wiltsmessaging.co.uk/.

It's free to sign up and create an account; choose 'Dog Watch' to receive the newsletter.
An example copy can be seen here
Baydon Village Stores
Our thanks to Debbie and Alan for their continued support to the village.
Please see Shop Page for opening hours
Monday 26th July
This is a Waste Collections Week
Monday -
Kerbside collection: Recycling

Blue Lid Bin - Cardboard, Paper, Plastics, Cans, foil, etc. and empty aerosols.
Black Recycling box - Glass bottles / jars, textiles BUT NO METALS.
Click here for details.
Tuesday -
Kerbside collection: Rubbish
Garden waste
Black Bin - Household waste;
Green bin - Selected Garden waste;
(a subscription service, click for details).

Click here for the Wiltshire collection calendar.
Sunday - Church is open for Private worship and online services are available from 11:30am.
Monday 2nd August
This is NOT a Waste Collections Week
Sunday - Church is open for Private worship and online services are available from 11:30am.
COVID-19 Roadmap
Step 4
Lifting restrictions does not mean that the risks from COVID-19 have disappeared. Instead it marks a new phase in the Government's response to the pandemic during which people need to manage the risks to themselves and others as the country learns to live with the virus.
It is important to respect and be considerate of those who may wish to take a more cautious approach as restrictions are lifted.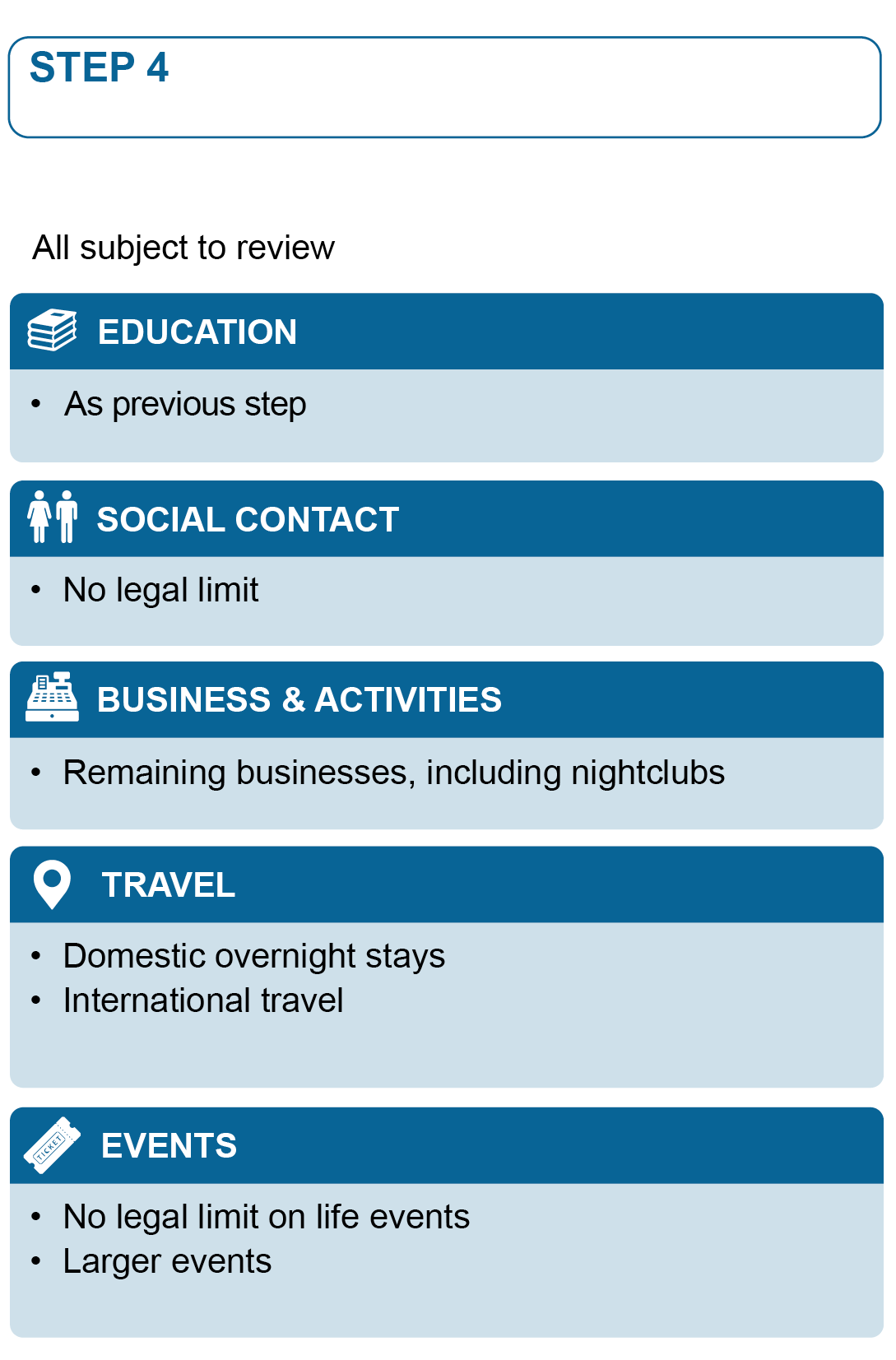 To read the full details of the guidance,
click here
Wiltshire Council draft
Climate Strategy.
The Council is consulting on its draft Climate Strategy from 1 September for six weeks, as it aims to meet its pledge to be carbon neutral by 2030.

The consultation is your chance to help shape the future of Wiltshire in its journey to becoming a carbon neutral county and more resilient to climate impacts. The council will be asking for your views on how you think residents, communities and businesses in the county can all play their part to achieve this.

There will be a chance to attend engagement events to ask questions and share your views during the six weeks of the consultation period, along with an online survey, so please do get involved and help to spread the word.
The full consultation documents and information will be available at www.wiltshire.gov.uk/green-economy from 1 September.
We all have a responsibility to do what we can to tackle this global problem, and your support on a local level will be vital, so please do get involved!