Welcome to the Baydon Village Website
The village lies on the ancient Roman Road of Ermin Street; between Newbury in Berkshire and Swindon in Wiltshire. Rising to 760 feet above sea level, Baydon is the second highest village in Wiltshire, comprising some 300 homes, including outlying farms, with a population around 600. Nearby villages include Aldbourne, Lambourn, and Ramsbury; with the famous market town of Marlborough being nine miles to the south.

Covid-19
Church services have been suspended but the Church Building is now open.
In addition, the Playground is also open, however PLEASE READ THE NOTICE upon entering.
Baydon social groups (Church/Toddlers/Tennis/Flyers etc.) are still on hold for the time being.

This is an evolving situation and any relevant advice will be published on the site.


Website Search Facility:
Enter search text



Church Fund Raising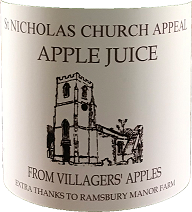 Click picture for info
Church in Crisis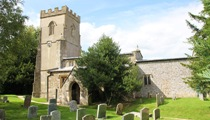 The Church 100 Club and a GoFundMe page are setup to aid fundraising for the church.
Please click herefor more information.

Churches have re-opened.,
St Nicholas is open
(Daily, 8.30am - 4.30pm.)
for private prayer and reflection only.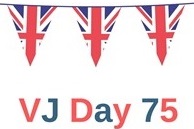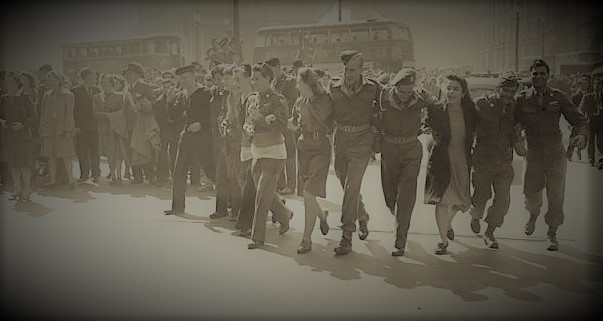 75th Anniversary
15TH AUGUST 2020
Whilst VE Day marked the end of the war in Europe in May 1945, many thousands of Armed Forces personnel were still involved in bitter fighting in the Far East. Victory over Japan would come at a heavy price, and Victory over Japan Day (VJ Day) marks the day Japan surrendered on the 15 August 1945, which in effect ended the Second World War.

Following on from VE Day, when individual Street Parties took place in the village, the Parish Council think it would be great to celebrate VJ Day by everyone celebrating together in the Paddock and bringing their own food and drink. Obviously following the social distancing guidelines.

Councillors ask if anyone would be willing to come forward to help lead the event, with support from the Parish Council, along with any local musicians who would be happy to provide entertainment.
If interested, please contact:
Steve Sutton on 07769 773979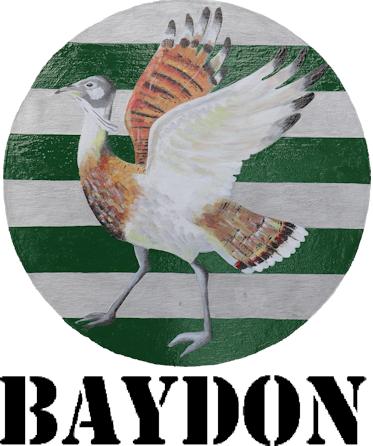 The Parish Council
Minutes from meeting:
Monday 13th July.
Available here .

The next meeting is scheduled for
7th September.
The Annual Governance Accounting Return is now available, until 11th September. Please see the Council Finance pages for details
Sylvia Mather (Charity) Trust.
The Sylvia Mather Trust has for many years granted small financial grants to those Baydon residents entering degree or equivalent education.
These small grants may be useful for initial expenses.
If you are taking up an offer of a course in higher education then you may be eligible for a grant.
To apply , please email stating :
. the course you will be studying
. the University/College you will be studying at
. home address where payment can be sent
Please email your request to the administrator at:
rannochpnc@outlook.com by Sunday 27th September 2020.
Ramsbury/Wanborough Surgery.
From Monday 20th July, we are offering a lot more pre-bookable Telephone Appointments with our GPs.
These are bookable online through your normal Online Access and also over the phone with our Receptionists.
We are really asking patients to go online first please, as our phones are regularly very busy now and we'd rather you book yourself an appointment at a suitable time with the GP of your choice.
If the GP still feels you need to be seen face to face, they will book that appointment directly with you.
If you are not setup for Online Access, please let us know and we can get you set up.

Please remember our Dispensary is very busy and to allow
5 working days when requesting your repeat medication.
If you are set up to receive a text message advising when your medication is ready for collection, please wait for your text message before coming to collect.
Your cooperation is very much appreciated.
Prescription Service.
The surgery still offers the vulnerable and patients over 70 to have their Prescriptions sent directly to Baydon Post Office for collection.
Click Here for more details


Inlands Farm Industrial Park application has been resubmitted;
Please click the link above for more information.

Wiltshire Life's July/August unique issue, marks a moment in our history that will be remembered for ever.

The evocative cover image painted by local artist Elaine Heseltine-Carp of her daughter, one of our NHS key workers.
So many towns and villages, streets and communities have contributed to this issue it is on sale in village shops, newsagents and supermarkets including Waitrose. It can also be ordered directly online, here's the link: https://bit.ly/2ALZsd6
Or call our Subscriptions Team on: 01722 716997.
Please do continue to send us news and information about activities and events in your parish, village and town.
Baydon Village Stores
Our thanks Debbie and Alan for their stirling service during these difficult times.
Please see Shop Page for opening hours


Monday 10th August
This is a Waste Collections Week

Monday -
Kerbside collection: Recycling
Blue Lid Bin - Cardboard, Paper, Metals - cans, foil, etc. Plastic bottles, pots and trays (not black) and empty aerosols.
Click for details.
Black Recycling box - Glass bottles / jars, clothes, bed linen NO METALS.




Tuesday -
Kerbside collection: Rubbish &
Garden waste
Black Bin - General Household waste;
Green bin - Selected Garden waste;
(a subscription service, click for details).

Click here for the Wiltshire collection calendar.




Saturday - VJ Day
From 14.30 in paddock. Bring your own food, drink. Marching bands, Majorettes, live music, exhibits, reminiscences all welcome.


Sunday - Online Church Services
10 - 11:00
Click here for more details







Monday 17th August
This is NOT a Waste Collections Week

Saturday - VJ Day



Sunday - Online Church Services
10 - 11:00
Click here for more details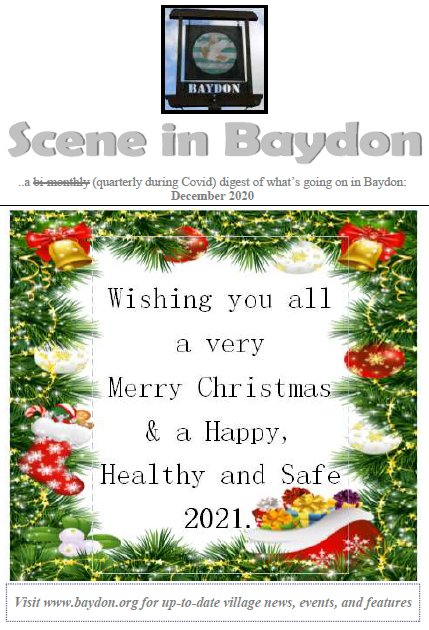 It's back ! - Click here for the last edition of the Scene