Welcome to the Baydon Village Website
The village lies on the ancient Roman Road of Ermin Way; between Newbury in Berkshire and Swindon in Wiltshire. Rising to 760 feet above sea level, Baydon is the second highest village in Wiltshire, comprising some 300 homes, including outlying farms, with a population around 600. Nearby villages include Aldbourne, Lambourn, and Ramsbury; with the famous market town of Marlborough being nine miles to the south.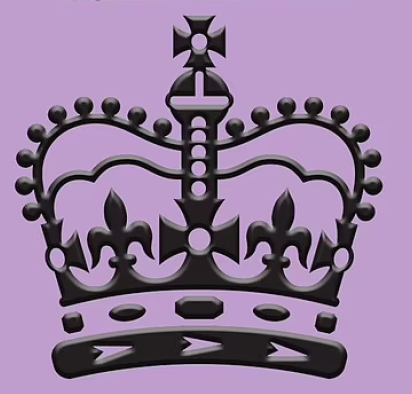 Website Search Facility:
Enter search text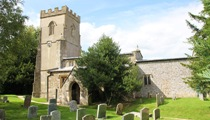 St Nicholas 100 Club
You are invited to join our 100 Club and help raise the much needed funds to run the church.
It's only £5 per month!
Each month, 35% of the money received is paid out in three prizes.
More subscribers gets,
Bigger prizes!

The draw takes place on the 2nd Saturday of each month with results posted on the Church notice boards.
For further information email - sn8greaves@gmail.com
Or Contact Mike Gray on (Baydon-01672) 540783.
Baydon Book Exchange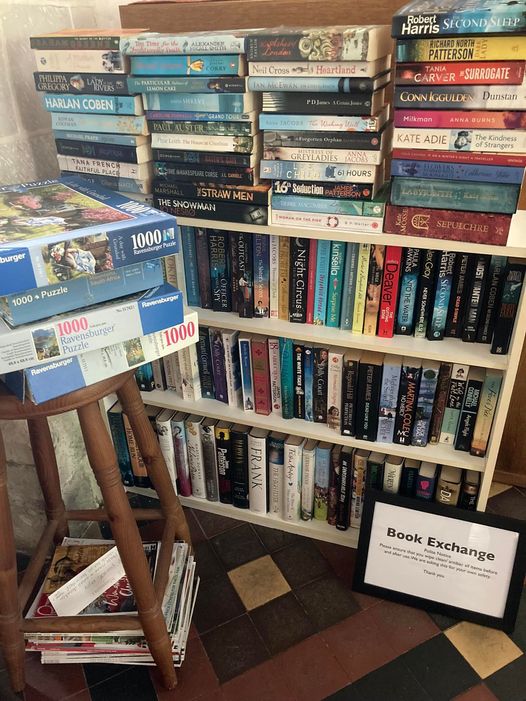 In the Church, daily bewtween 8 and 4.30.
New stock has arrived, but donations are always welcome.
A GoFundMe page and the Church 100 Club were setup to aid fundraising for the church. Please click here for more information.
Baydon Stores & Post Office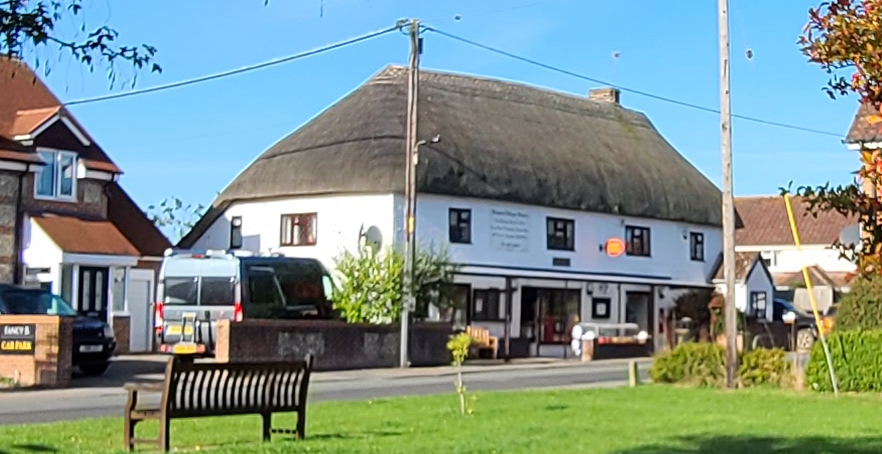 Please note our revised
opening times for 2023.
Thank You for shopping locally.
______________________________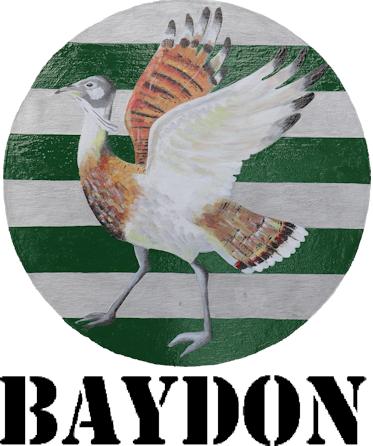 Parish Council
is seeking:


Parish Clerk /RFO
(Responsible Finance Officer)
Part-time – approximately seven hours/week – working from home, required to attend Council meetings (every 6 weeks) held in the evenings.
Start Date: Wed 1 March, 2023
Experience is not necessary, but candidates must be prepared to undertake training within the first six months of commencing the role i.e. ILCA.
Salary depending on experience.
For more details please click here.
Valentines Day
Tues 14th February - 7:30 pm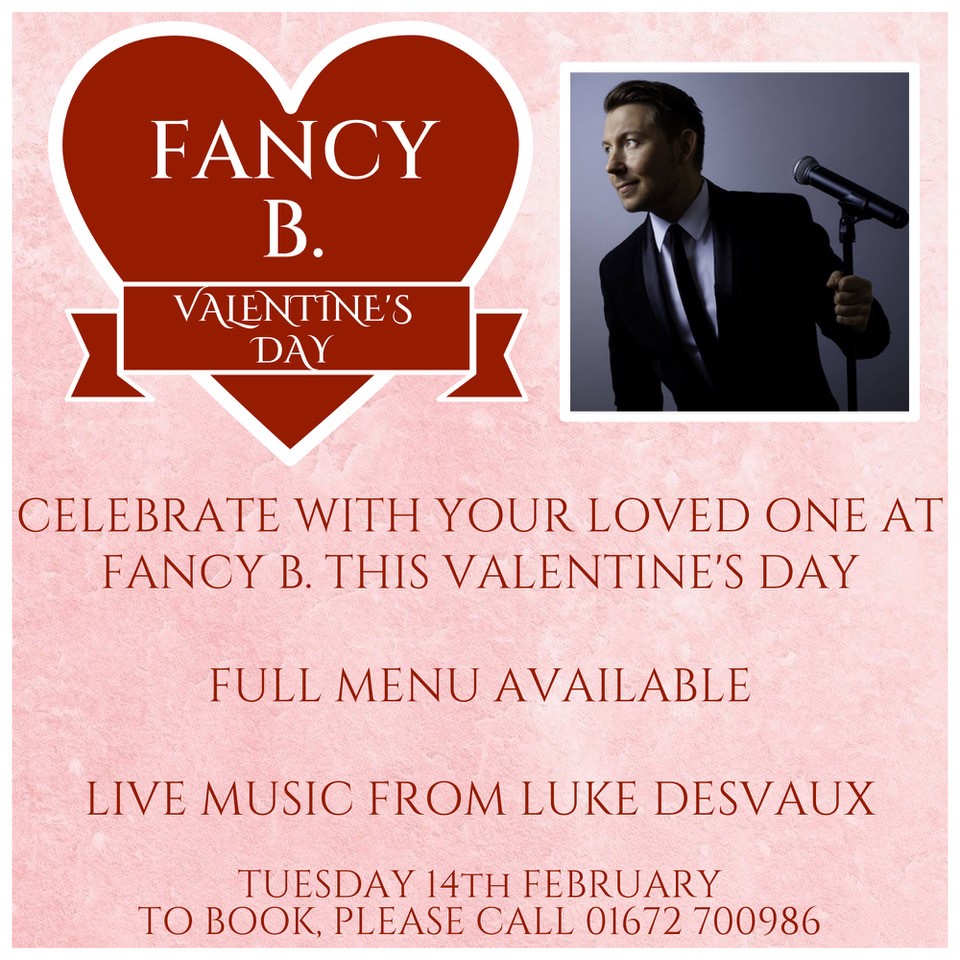 Click above for more info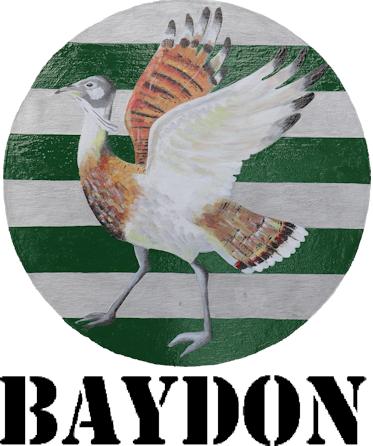 Parish Council
Minutes from
Meeting:
Monday 16th January.

Available here.
Wiltshire Bobby Van Trust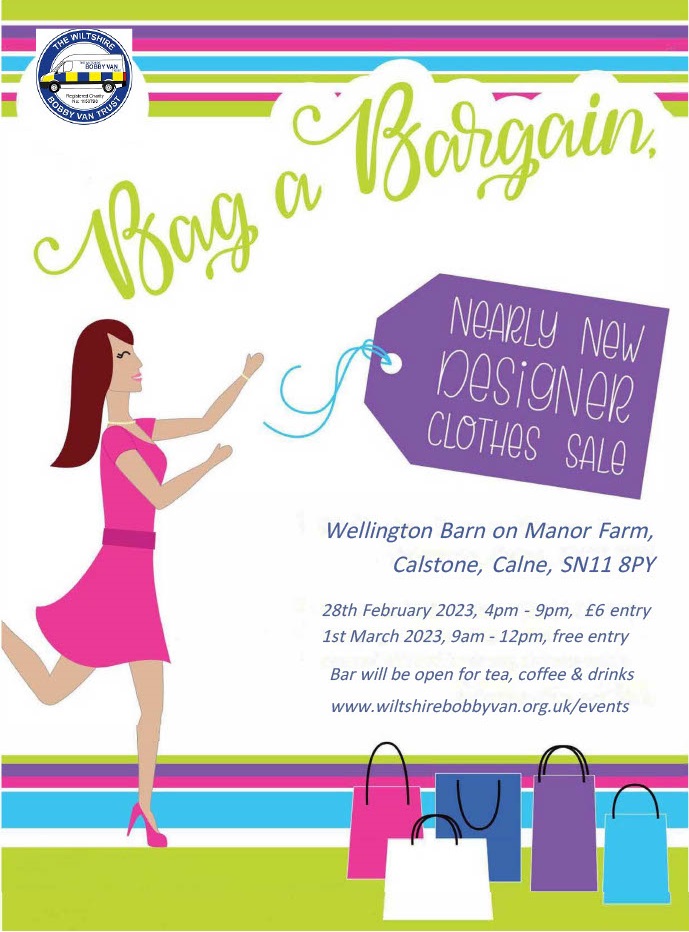 Report a pothole to us...
Following the hot and dry summer, a period of cold winter weather and the continuing heavy rain, we're working with contractors to fix cases of potholes on the county's highways.

If you see a pothole in Wiltshire, please report it using the MyWilts reporting system - either through the MyWilts app,
or online.






Monday 6th February
Recycling
Collections Week
Monday -
Kerbside collection:
Recycling - Blue Lid Bin -
Cardboard, Paper, Cans, selected plastics, foil and empty aerosols. Also now includes household batteries, in clear plastic bag placed ON TOP of bin.
Black Recycling box-
Glass bottles / jars, textiles, but not metals. Click here for details.
Tuesday -
Kerbside collection:
Garden waste - Green bin -
(a subscription service).

Click here for the Wiltshire collections calendar.
Tuesday -
FancyB Quiz Night - 8 pm
Thursday - Baydon Flyers
gather on the Green - 6:30pm
Friday - Table Tennis Club
BYPA Village Hall - 7-9 pm
Sunday - Holy Communion from 09:30 am
Online services are available from 11:30am.
Monday 13th February
Domestic Waste
Collection week
Tuesday -
Kerbside collection:
Rubbish - Black Bin -
Click here for the Wiltshire collections calendar.
Tuesday - Valentines Night @
Fancy B from 7:30 pm
Thursday - Baydon Flyers
gather on the Green - 6:30 pm
Friday - Deadline for Parish Clerk applications
Friday - Table Tennis Club
BYPA Village Hall - 7-9 pm
Sunday - Morning Prayer
from 9:30 am.
Online services are also available from 11:30am.